Kirti Nagar is a place where you can find a luxury or medium range of goods for your home and office according to your taste. It will be very easy to find out these items when you hire the best Interior Designers in Kirti Nagar. Thethekedaar, a trusted company for interior design and decoration based in Delhi, has years of experience in Commercial, Residential, and Office Interior Designing. We believe every home is unique and each one has its own personality. Your home is more than a place to live in. It's your expression of style, individuality, and personal taste. With a beautiful interior design that is true to you, our designers will help bring out the best in your home.
We will work closely with you to discover your goals, vision, and dreams for your space. Then we will help you realize them by creating and customizing a solution that suits your lifestyle and needs. We believe in working with clients to understand their needs and offer practical solutions that will fit their budgets. We strive to create spaces that are functional, beautiful, comfortable, durable, and most importantly, that improve the lives of all who use them.
What Makes Us Best in Top 10 Interior Designers in Kirti Nagar Delhi?
It doesn't matter if you live in a bungalow with 10 bedrooms or a 3-bedroom apartment. Your home will feel like your own personal space if it has a cohesive design that reflects your taste. Our services can help you determine important factors such as mood and efficiency. You can get help with creating a functional space plan, arranging existing furniture, designing the interior of a new house, or just sourcing beautiful decor and furniture by hiring professional Interior designers in Kirti Nagar Delhi. We are proud to share the secrets that make us the top 10 interior designers in Kirti Nagar Delhi.
PROGRAMMING
Dreams and needs!
We'll meet for our first meeting to create a design brief that will outline your requirements and the overall style of your new home. We'll look at any inspirational images or Pinterest boards and discuss ways we can incorporate them into our new home. You can also start to analyze the site location to find sun angles and grades, plus discuss timelines and budgets.
SCHEMATIC DESIGN
Foundations and flows
We will start preliminary discussions with the municipality and ensure that your home meets all building codes. We will prepare floor plans for you to review. We will also look at the layout of your home, including room types, sizes, window placements, and other details.
DESIGN DEVELOPMENT
Details & decisions!
After the floor plan has been approved, we will start providing exterior elevations and deciding on interior and exterior finishes. We also decide on window/door placements and roof lines. The interior details are also being finalized. We will now be discussing kitchen layout, bathroom layouts, millwork, and stair placement. As well as preparing basic interior elevations, we will show you the cabinetry design, lighting locations, and tile installation detail.
CONTRACT DOCUMENTS
Drawings and specifications
To ensure that your project's design integrity is maintained throughout its life, the contract document phase includes architectural and design drawing specifications. You may receive building sections and elevations, floor plans, site plans, window schedules, millwork plans, finish plans, reflected ceiling plans with lighting locations, interior elevations, or other sections depending on the package. You will also receive an interior and exterior specification document that details all materials, finishes, and installation methods.
PERMIT/TENDERING PHASE
Builders & bids
We have relationships with many contractors and builders in Kirti Nagar that can help us in this project tender. This exciting process will be made easier by our presence on-site to meet the contractors and answer any questions.
PROJECT ADMINISTRATION
Questions and answers
There are many small and big changes that can be made during a project. There are many small (or big!) changes you can make during a project. We will work with you throughout the process, and remain involved until the very end to ensure that everything goes according to plan.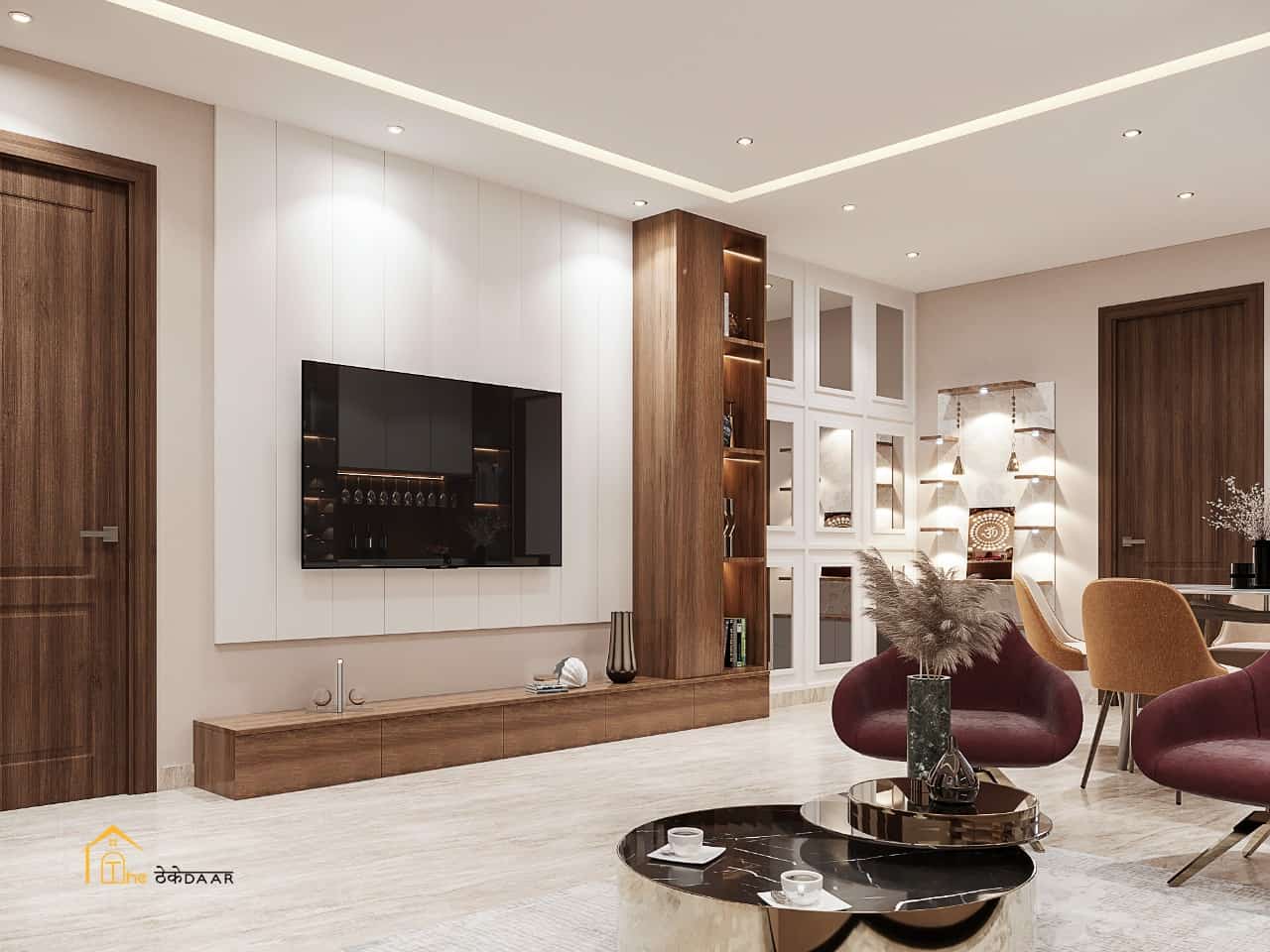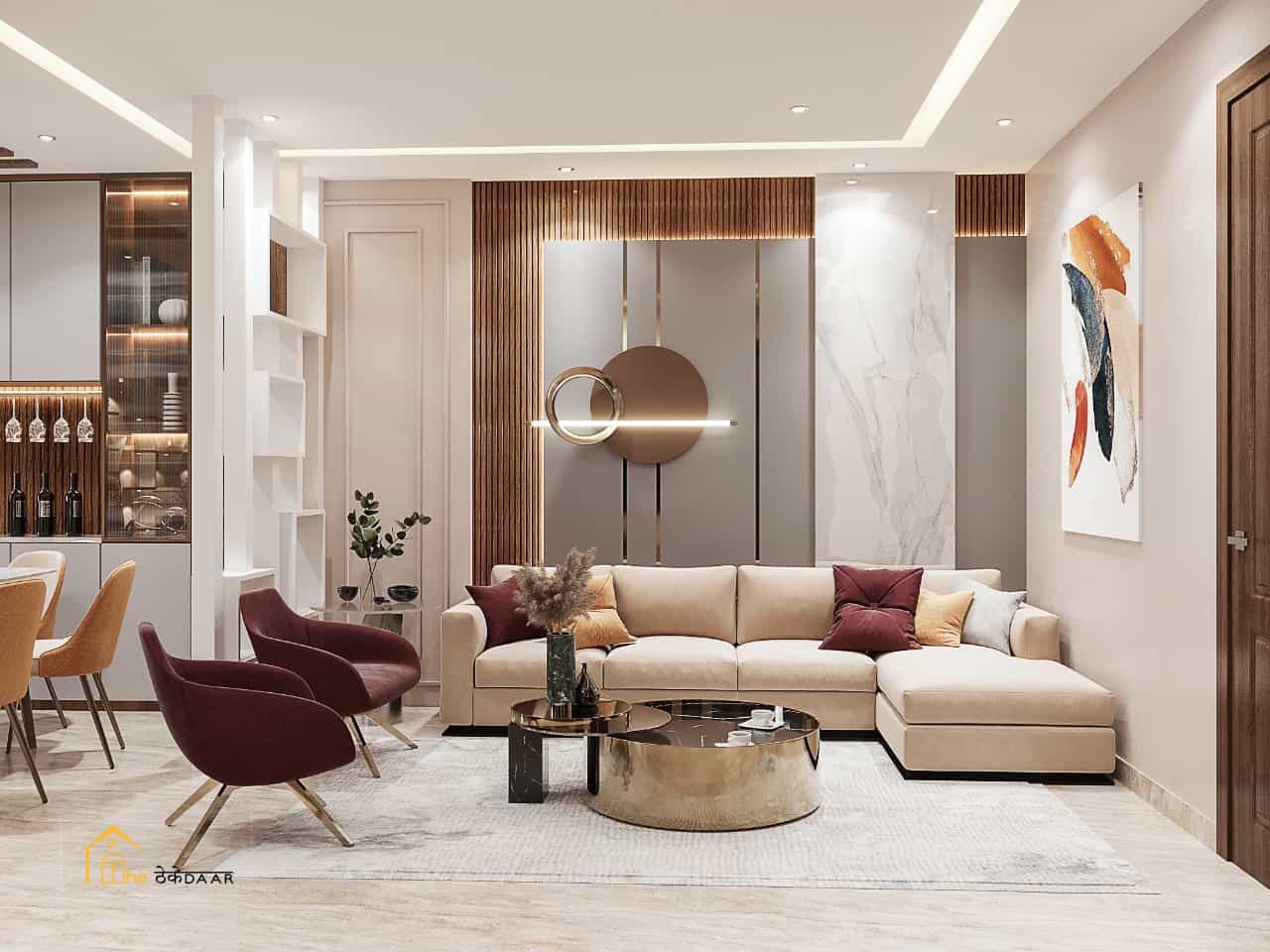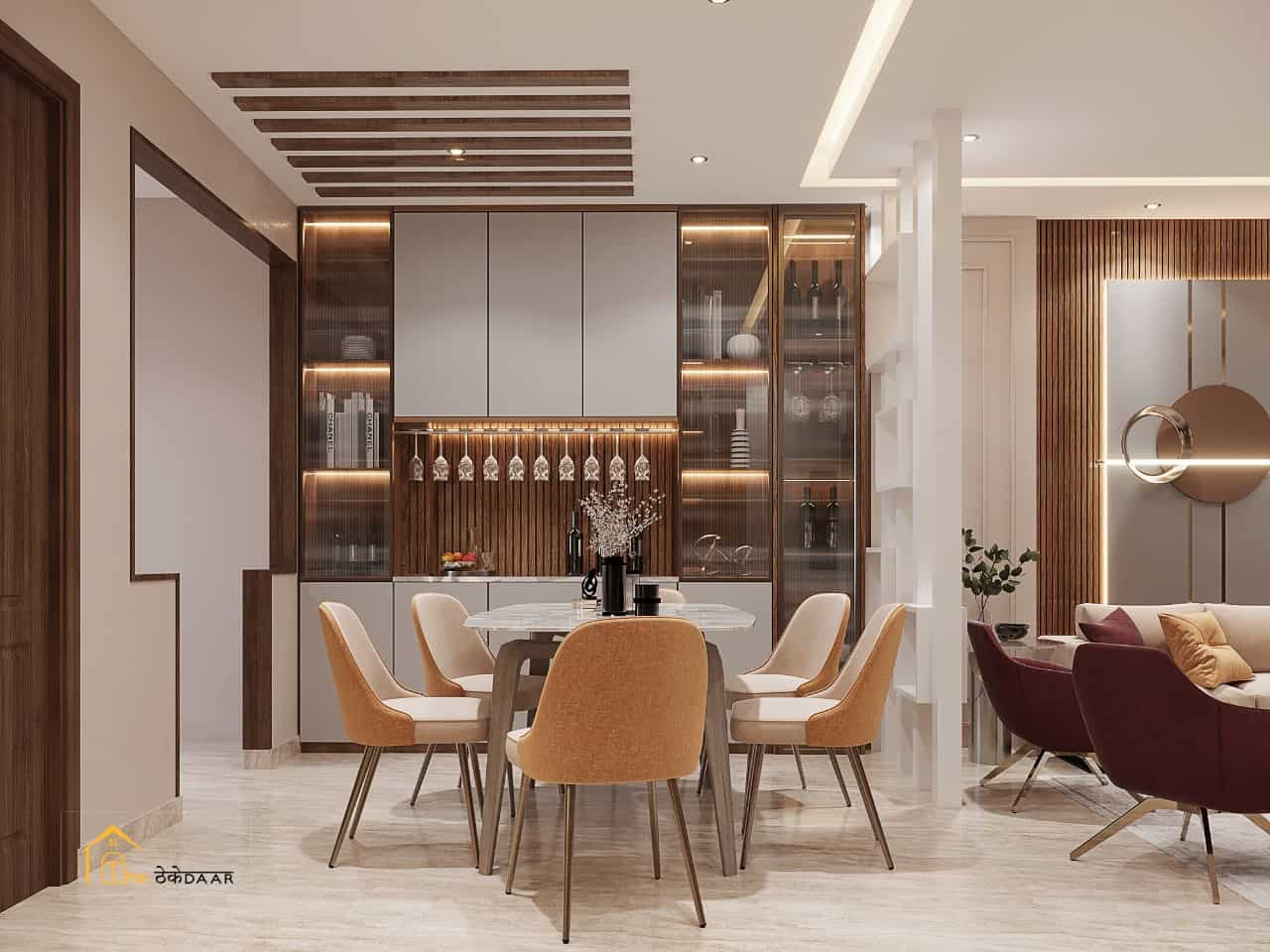 What Does Luxury Interior Designing Mean to Us?
Personal preferences will dictate the concept of luxury interior design. All luxurious interior designs are based on the principles of quality, comfort, and precision. They also emphasize elegance to create a sophisticated appearance. This is exactly what makes high-end interior designs so appealing! We are India's most renowned luxury interior designer in Kirti Nagar, and we create luxurious interior spaces. We value the individuality and style of each client.
Luxurious interior design can include any or all of these characteristics: class, sophistication, and attention to detail. They also have a sense of proportion and an ambiance that evokes a feeling of luxury living.