A cafe design can make or break a business. A welcoming design can make a cup of coffee a memorable experience. It can be difficult to find an efficient layout when you have only a few square meters and a limited number of machines and properties.
You visited a cafe with your friends and partner and the seats at your table are uncomfortable and you are led to them. Your friends try to make a good impression, even though everyone's expressions are telling the truth. Everyone is having a headache because of the music and the droplight above their table.
Do you think this cafe would ever be a good choice for anyone? You won't. Even if the cafe started serving amazing food, you wouldn't want to go back.
The question is: How can you make your cafe more attractive? We will be sharing some tips for cafe/restaurant design that you can use to increase your customers' loyalty and attract them more. Here are some tips that you must use:
5 Tips: Make Your Cafe Design More Attractive
1) – Create A Beautiful Menu that Represents Your Brand Identity: Cafe design tips should not be limited to the decor and interior. Your cafe architecture should include a cafe menu design. It's more than a list of the dishes you offer. It reflects your brand's values and what you offer customers. It is important to have a strong logo design for your cafe that represents your brand identity.
Your Cafe's concept should be the basis of your menu. If you're focusing on Modern Cafe Design, use current fonts. A large, one-page menu printed on quality paper might be a good choice for contemporary Cafe Design.
2) – The Cafe Outer Surface or Structure Should Tell A Story
Your Cafe's outer surface will instantly carry the feel and theme of your space to your customers. They will make a first impression of your Cafe, and if they find it appealing enough, they may be inclined to return at least once. The exterior should be welcoming and not too complex or confusing. A simple but attractive logo and a unique outer surface for your cafe are important.
3) – Design Your Cafe Based on Your Target Audience
If your cafe is near any college and your target audience will be the youth so your cafe design should reflect the youth lifestyle. The cafe's interior design should reflect the college environment or target audience. If you are targeting writers or working professionals, create a quiet area with enough space to place laptops and comfortable seating. You should also provide charging stations so that people can charge their mobiles and laptops while they enjoy a cup of coffee. For such clients, the wall colors must be elegant and subtle.
4)- Find Unique Wall Decor
Unique Cafe Decor will make your cafe stand out from the rest. You can also add personal touches to the shop decor. It's all about creating the right cafe house wall decor for you. A rotating gallery is another option for wall decor. The Cuppo Coffee and Tea Wall is a great example. It is full of local art that can be used as decor and is also available for purchase. The cafe's design elements are reflected in the wall art, which is carefully selected with warm and earthy tones.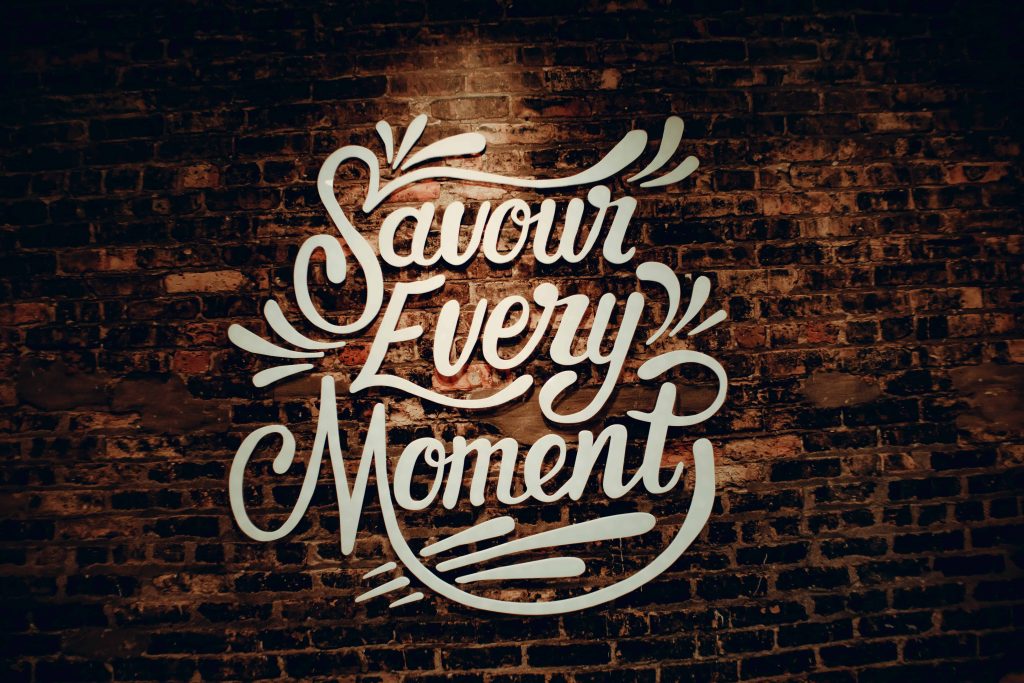 5) – Brighten Up with Lightning Fixtures
The Cafe interiors are dominated by lighting. Lighting adds to the ambiance of a cafe and increases its aesthetic appeal. Choose lighting fixtures that will enhance the atmosphere and create different moods in the minds of your patrons. Bright or golden lighting fixtures will add warmth and comfort to a cafe that is popular with book lovers and coffee drinkers.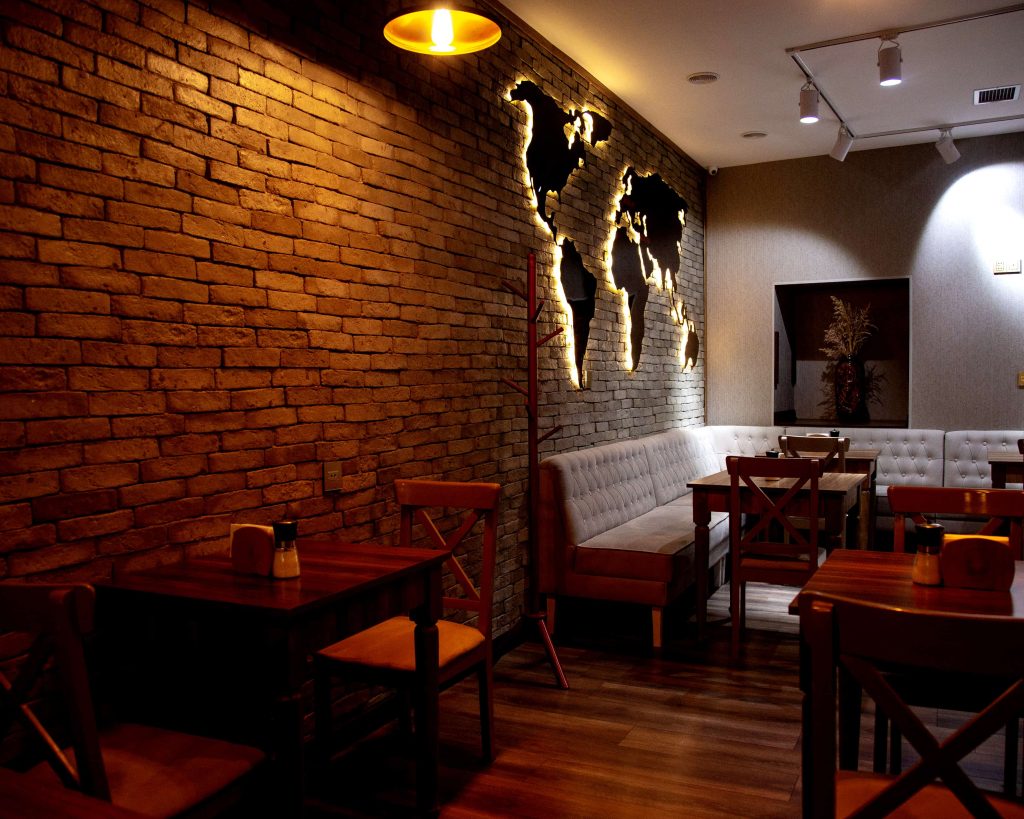 Keep the lights dimmed if you have live music or DJ nights at your cafe. You can make a big impact on the interior of your restaurant by using decorative light fixtures such as pole lighting, pendants and chandeliers, classic candle sconces, floor lamps, table & lamp lamps, and pendants.
Hire an Interior Designer to Plan Your Cafe Design As You Want
There are some things to remember now that you're aware that an interior designer is important in planning the look of a Cafe. Hiring an interior designer for your cafe space design you should know your own theme for your place. Because it will be easy to communicate and understand your concept to your designer.
Find interior designers who have vast experience planning restaurants and cafes in your local area. And visit their website if they have one and find out their past projects to see and you can visit them if they match your tastes.
After you have decided on the interior designer that you want to hire, talk about the timeline for the project. Now, it's time to discuss the budget you have for this project. Make a list of the resources, manual help, materials, and other supplies they will need. Set a deadline.
Talk about your ideas. Show your ideas to the interior designer and ask them to give your ideas a live look with their experience. Also, you can find out some from Pinterest, freepik, pixel, and Imagesbazaar so that you can think beyond your imagination and can then decide together on a theme.
Discuss your decisions when it comes to lighting and painting. It is important that you and your designer get along well. Your cafe's final design should reflect your targeted customer's lifestyle and vision.
The Interior Designer is busy running their business. You need to be involved in every step. Keep checking in, ask for updates, have any questions, and be open to expressing your dissatisfaction with the outcome.
Cafe Interior Design in India
It might cost you Rs.75,000 to Rs. 2 Lacs, depending on your area and theme. You may have a vision board or a theme already in place if you are able to design it yourself.
Cafe Interior Designers in Delhi and Cafe Decorators in India Charges are important to take into account when estimating Cafe Interior Design Costs. However, Indian Cafe interior designers are open about their fees. Some interior designers may charge additional fees.